How to Make a Fashion Store with Shopify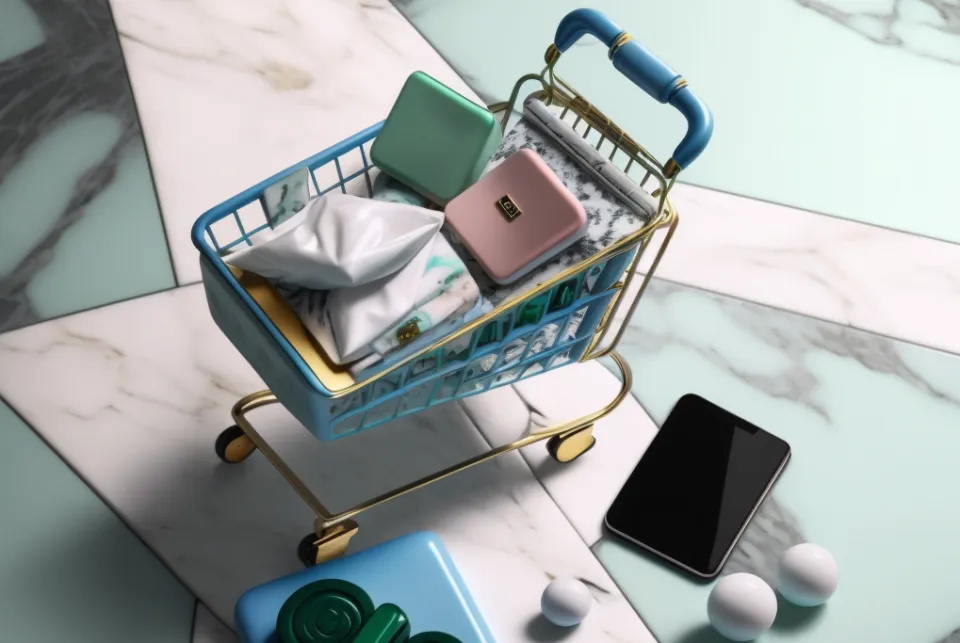 Creating a customer experience that aligns with your fashion brand's aesthetic while also being highly functional is essential when launching your store on Shopify. Sound like an overwhelming task? Fear not!
We've got you covered with tips and tricks on choosing from a plethora of free and premium themes in the Shopify Theme Store to designing and marketing a store that resonates with your brand and business goals.
Let's get to it!
Launch your fashion store on Shopify
Starting from scratch is never an easy feat, but if you've just set up a Shopify store for your fashion brand, many resources are available to help you get started. Apart from all the backend setup, there really aren't that many steps to go from concept to a live fashion store.
Choosing a Theme
When creating your fashion store on Shopify, the first step is to choose a theme that aligns with your brand. Shopify offers hundreds of free and premium themes, so take your time browsing through them to find one that resonates with you.
Consider factors such as color scheme, font style, and layout when selecting a theme. If you already have a logo or established branding, look for a theme that complements your existing style.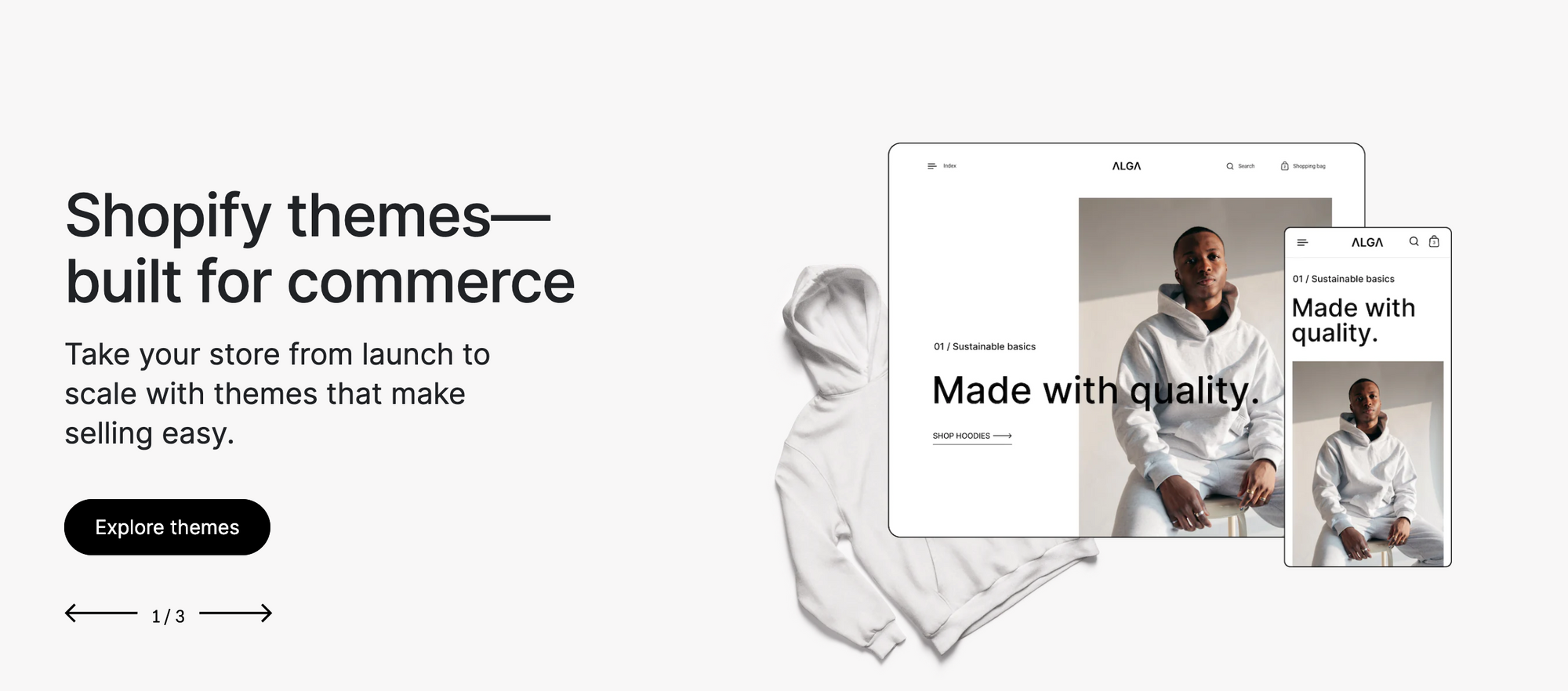 Once you've found a theme that you like, make sure to preview it to get a sense of how it looks in action. Try out different features and explore how the theme displays products. If you have any questions or concerns, don't hesitate to reach out to Shopify's support team (for the theme developer) for guidance.
Customizing Your Theme
Once you've selected a theme for your fashion store on Shopify, the next step is to customize it to make it unique to your brand. You can utilize Shopify's straightforward drag-and-drop editor and CSS/HTML editing tools to update your theme's colors, fonts, and imagery and create a visually appealing and user-friendly storefront.
Start by updating to reflect your brand's visual identity. Make sure to use high-quality images of your products to showcase them in the best light possible. You can also add custom pages and sections to your store, such as an "About Us" page or even a blog, to provide additional context and value to your customers.
Balance looks, experience, and conversion to create a store that works for everyone: you and your customers
When customizing your theme, keep in mind that the goal is to create a visually appealing and user-friendly storefront that encourages conversions. Make it easy for customers to navigate your store, find what they're looking for, and make a purchase. Test out different layouts and design elements to see what works best for your brand and audience.
Optimizing Your Fashion Store for Sales
To create a successful fashion store on Shopify, obviously, you need to optimize it for sales. Let's explore adding products and collections to your Shopify store, optimizing your product pages and pricing strategies, and creating and executing an effective marketing plan to drive traffic and sales.
Adding Products and collections
One of the most important aspects of your fashion store is your product catalog. To add products to your Shopify store, click the "Products" tab in the admin panel and select "Add product." Simple enough, right?
Make sure to provide detailed descriptions and high-quality images of each product, along with pricing information and any variants (such as size or color) that are available. Use keywords in your product descriptions and titles to make them more searchable in search engines.
If you're selling products with many customizations, rather than creating different variants for each possible combination, you would be better off using a custom price calculator.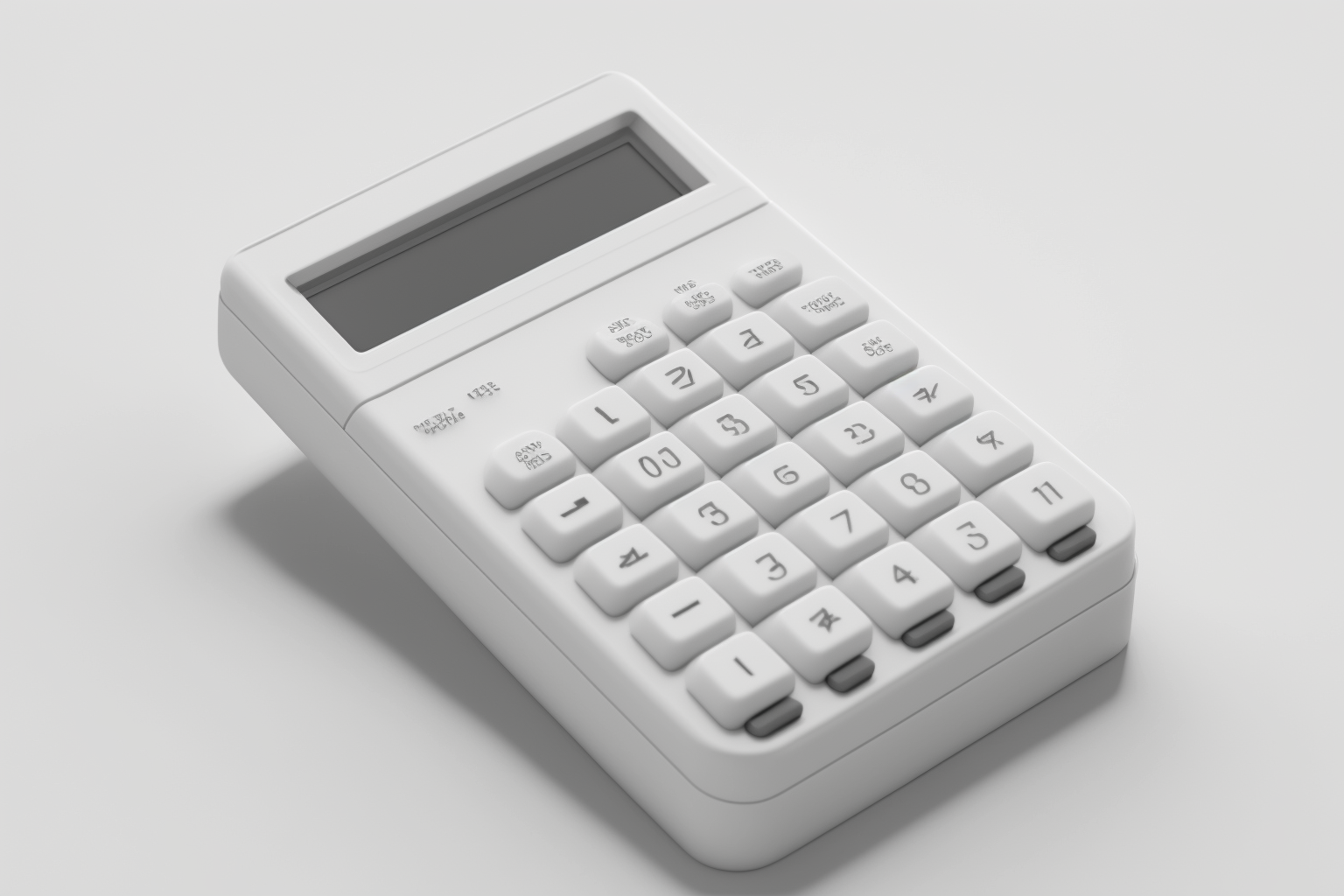 After you have your products all ready, you should create collections of related products to make it easier for customers to browse and find what they're looking for. For example, you might create a collection of "Summer Dresses" or "Men's Workwear." Make sure to add relevant tags and keywords to your collections to improve their searchability.
Marketing your fashion store
Once your store is up and running, it's time to start promoting it to drive traffic and sales.
Utilize social media
One of the most effective ways to market your store. Use platforms like Instagram, Facebook, and Pinterest to showcase your products and engage with your audience.
The trick is to have an understanding of your audience to know which platforms they are going to frequent. If your target customer is over 60, you may not want to be marketing on TikTok to reach them.
Re-engage with email marketing
Once you've started to generate traffic and have some initial sales, you can use email marketing to reach out to your customers with updates, promotions, and new product launches. The biggest thing here is to collect email addresses from your customers (with their consent to contact them) and add them to your mailing list.
Leverage collaboration
Another powerful marketing tool is influencer collaborations. Reach out to influencers in your industry with a similar target audience and offer to send them free products in exchange for a post on their social media accounts.
Optimize for discoverability
Finally, optimize your store for search engines by using relevant keywords and meta descriptions. Use Google Analytics to track your website traffic and make adjustments as needed to improve your search engine ranking.
There's lots to learn when launching a fashion brand
Creating a successful fashion store on Shopify requires careful consideration of design, customization, and optimization. From choosing a theme that resonates with your brand to adding products and collections to your store and creating and executing an effective marketing plan, there are many steps to take to ensure your store's success.
With the right strategy and a bit of hard work, you can create a fashion store on Shopify that stands out from the competition and drives conversions.